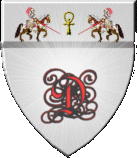 As a newbie you will find you have only three channels to speak on
.
The first thing you should do is read "Help Rules" as ignorance of the rules is not an acceptable excuse to getting OUT of trouble/

newbie - This is a newbie channel where newbies (level 14 and under) can talk on and ask questions, only Immortals and Newbie Helper flagged mortals can see and reply on this channel. To use it you type:
newbie text you want to see on the channel.

say - You use this to speak in the room with people in the same room with you.
To use it you type:

say text you want to see in the channel.

pray - ONLY Immortals see this channel, when you need help from the 'Gods' of Dizzymud, or you need to make a complaint (perhaps you are being harassed?) you use this channel to talk to the Imms. To use it you type:

pray text you want to see in the channel.

When you enter the game type recall then north. You will then type: give token healer . The healer will then give you a newbie bag and you will type: get all bag.

read hint
read manuel

These will help guide you along your way.. also you can recall, enter portal, look scrolls. You then type look dir or look pill, or look any other name you saw in look scroll. All these will help aid you along your way.